---
<A>Install the Wireguard® packages
1. Connect your device to the OpenWrt router and type the IP-address of the admin panel in the address line of the browser. The default IP-address of the router is 192.168.1.1.
2. Go to the System > Software.
3. Press Update Lists and wait for a moment. Scroll down the page and press Dismiss.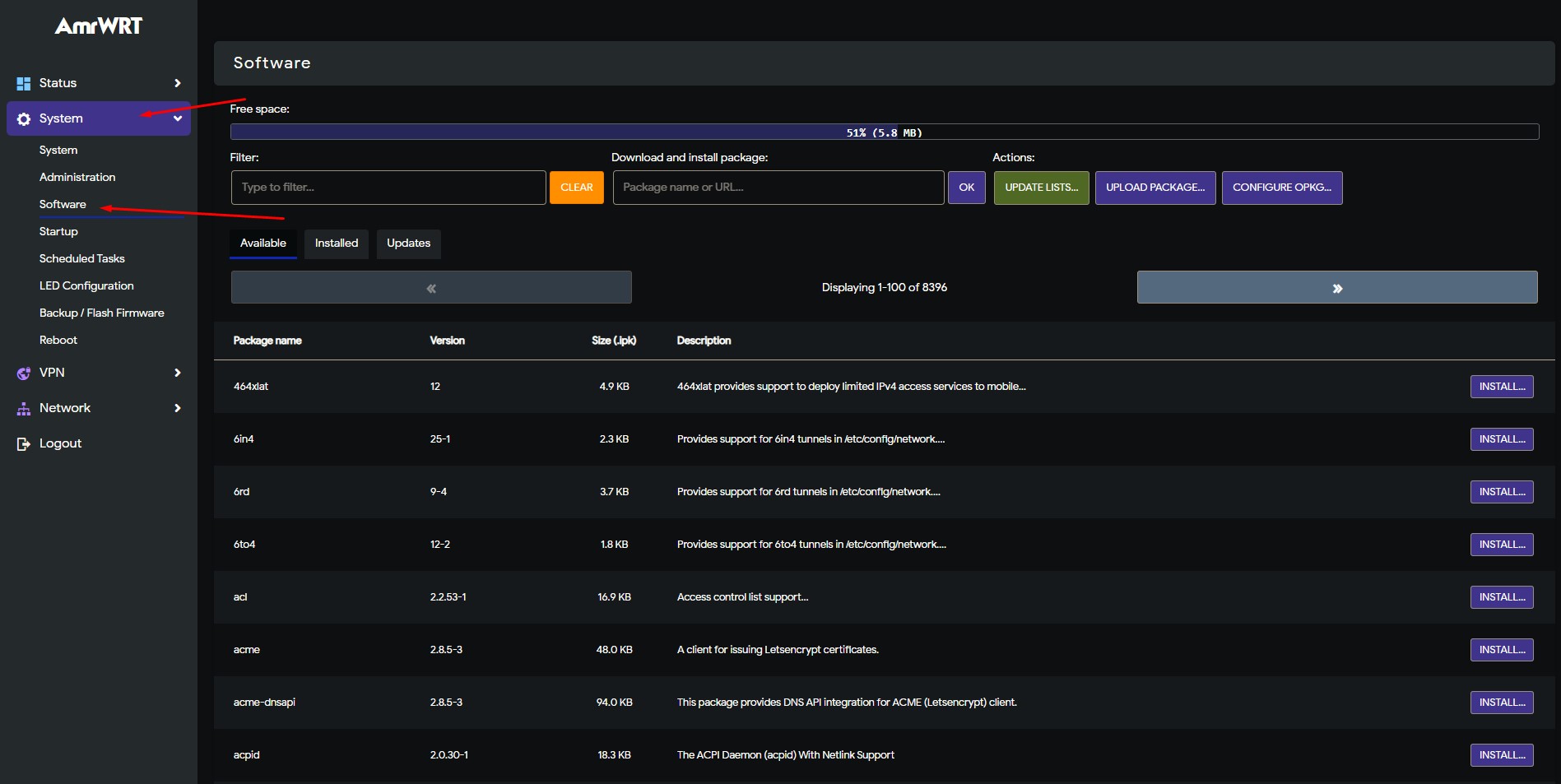 4. In filter write: wireguard, then install the marked PKGS.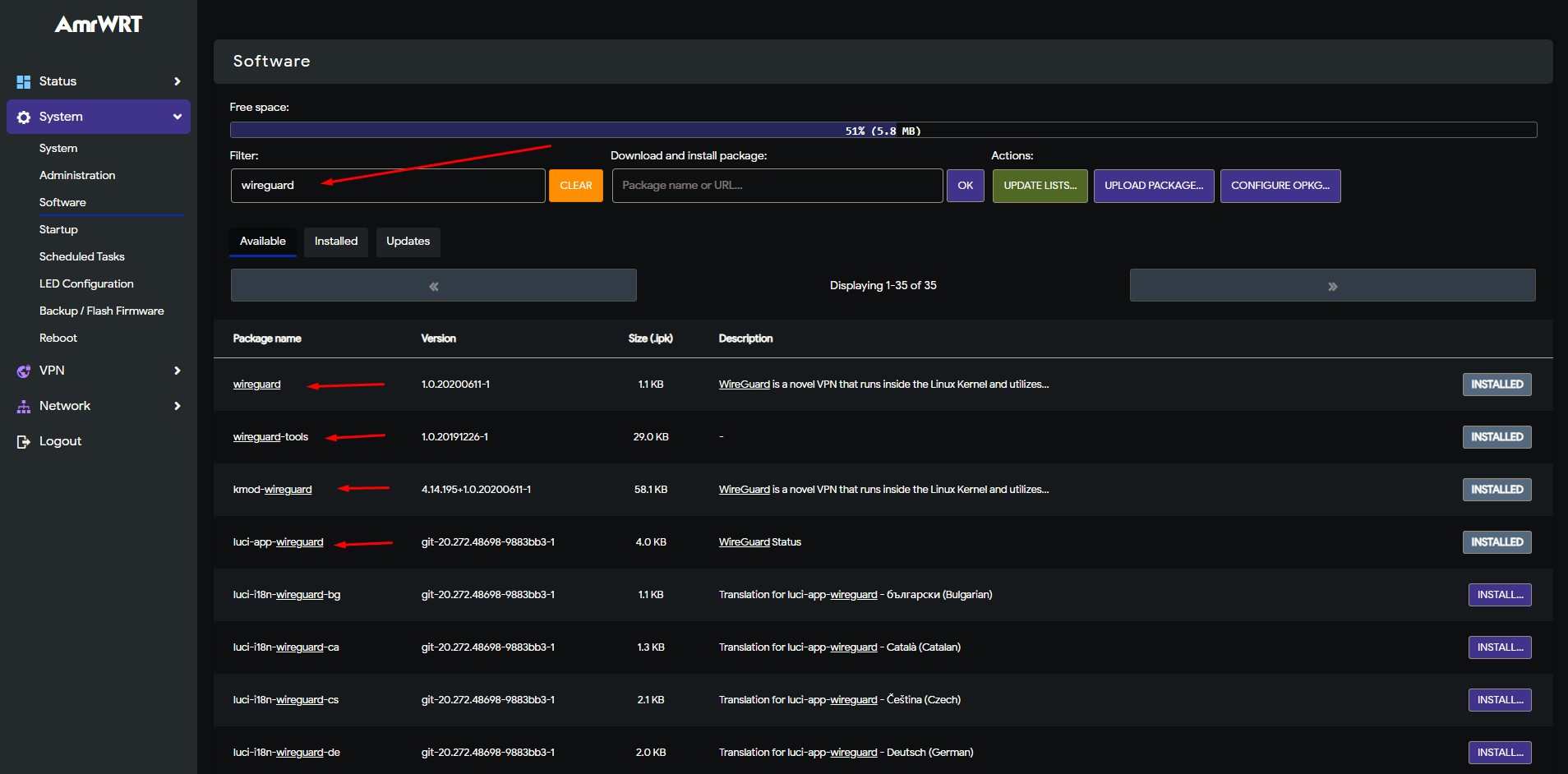 <B>Create the WireGuard® interface
1. Go to the Network tab > Interfaces > Add New Interface.

2. Set it's custom name, for example WideVPN and choose the Wireguard® protocol. Press Create Interface.

3. Select General Settings and paste the details of the manual configuration settings you've generated from your account
: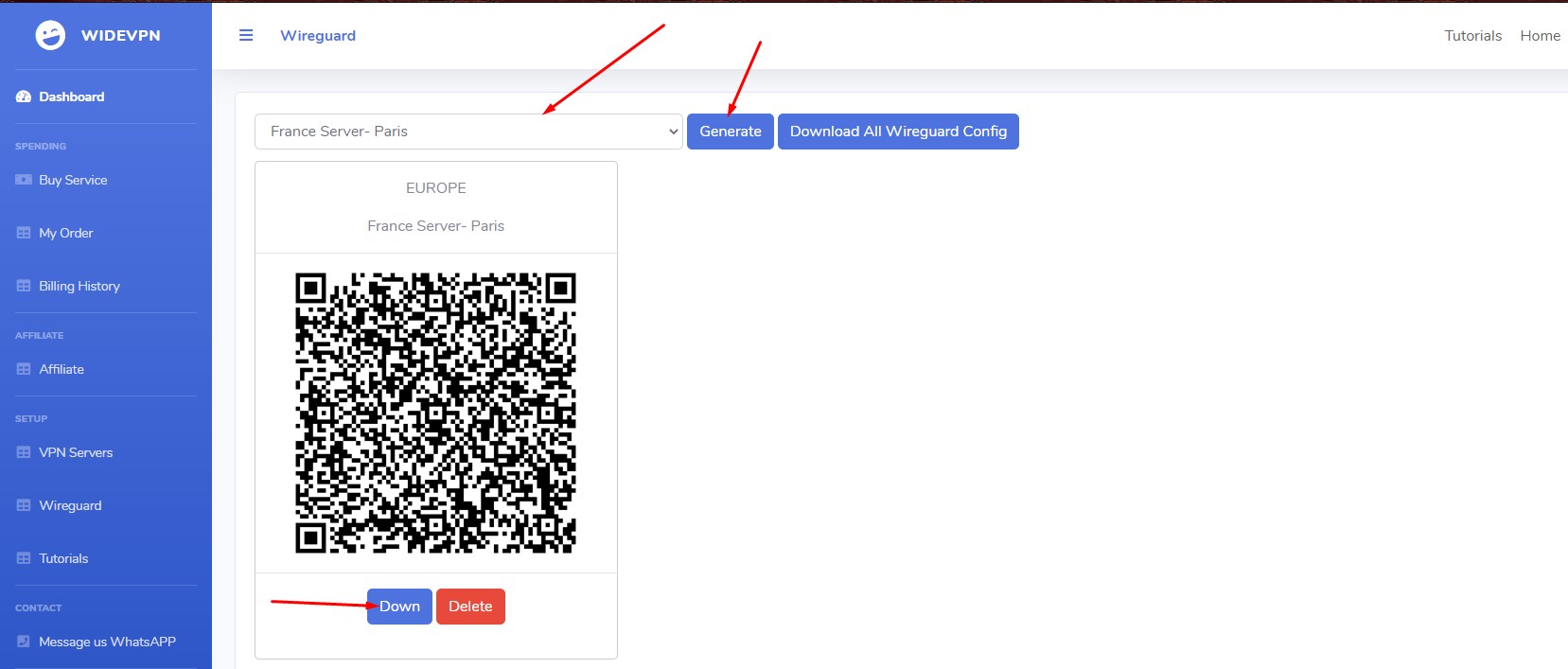 4.Go to the Peers tab and add Peer then add details generated from your account :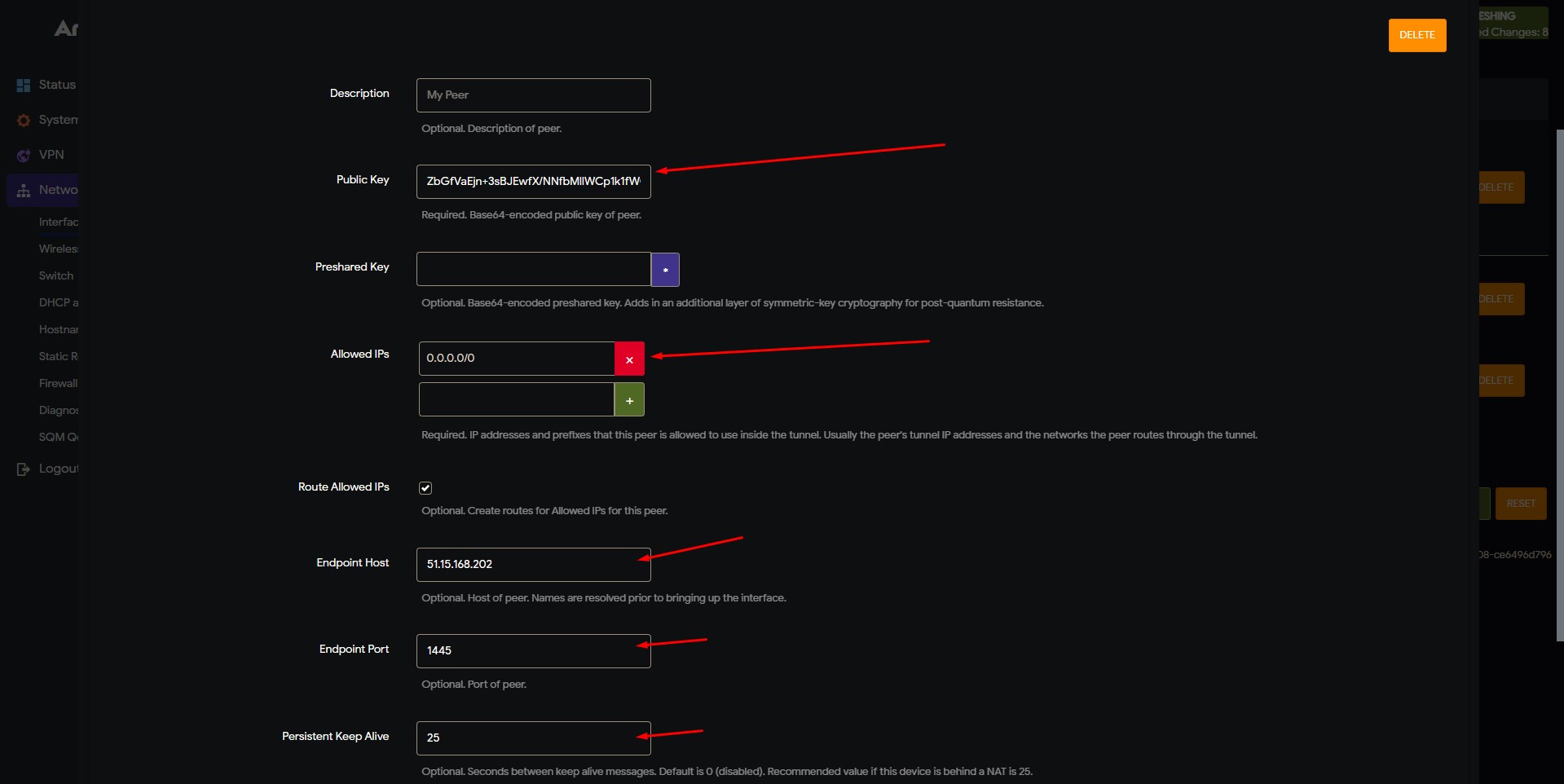 5. Select the Firewall Settings tab. For Create / Assign firewall-zone, select WAN and press Save.

6. Press Save & Apply.

That's it. Now you have a VPN connection running through the WireGuard® VPN protocol.